World Mental Health Day Webinar
Inchicore College of Further Education will be celebrating 'World Mental Health Day 2020' on the Thursday the 8th of October.  We will be hosting a webinar on Thursday at 1pm with four panellists discussing this year's WMH theme 'Greater Access for All'.
You can join the webinar here:
https://us02web.zoom.us/j/85769492028
We have 4 panellists joining us
and they are: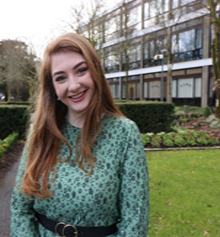 Clare Austick is the Vice President for Welfare in the Union of Student Ireland. She graduated from National College of Ireland, Galway with a Bachelor of Science degree, specializing in Chemistry, in 2018. Clare started her journey in the student movement as a class rep where she became immersed in the world of student activism. She then went on to be elected the part-time Equality Officer, the Vice President for Welfare and Equality and then President of NUI Galway Students' Union. She is passionate about breaking down the barriers to accessing education, consent, mental health, social justice and equality. She is fully committed to ensuring student wellbeing is at the core of everything USI does and is driven by making a positive contribution to society. 
Ray Burke is the Senior Communications and Advocacy Officer for Mental Health Reform.  He holds a MA in Rights and Social Policy from National University of Ireland Maynooth.  Ray has a background in Disability as he was the Community Development Officer for the Disability Federation of Ireland before joining Mental Health Reform.  He has also worked as an Independent Social researcher in the community sector.  Ray is currently pursuing a PhD in Social Policy in UCD.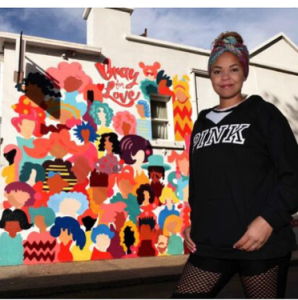 Emer O'Neill is a mother of two Kyan 6 and Sunny Rae is 3 months old. She was born and raised in Ireland and is Irish/Nigerian. Emer has a BA in Education and a MA in Leadership and Administration. She teaches Physical Education in a secondary school in Bray and also coaches Basketball.
Emer is a huge advocate for promoting positive body image. She is the ambassador for a programme called Free Being Me which is a programme with the Irish Girl Guides to encourage children to love their body and the skin they are in. She has currently been speaking out about 'Black Lives Matter' and hopes to bring awareness to the lack of diversity in the media, state jobs, positions of leadership and in our education system.
Seamus Quinn is a proud graduate of the Theatre and Performance course in Inchicore College of Further Education.  He later went on to successfully graduate with a MA in Dramatherapy from National University of Ireland Maynooth. He is a Communication Skills expert, and a Life & Executive Coach, specialising in personal impact and wellbeing through voice, physicality, rapport and interpersonal skills, with a particular interest in innovation through creativity in the workplace. He works extensively across Europe on Human Rights and intercultural programmes. Seamus is also a member of 'Gloria' – Dublin's LGBT+ community choir.