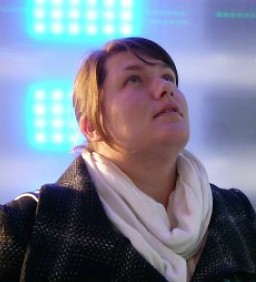 Since graduating from ICFE Lisa Krugel has been working as freelance Stage Designer, Lighting Designer/ Technician. Some recent design work includes: The Hunt For Red Willie (Exit Excitedly),The Watchman (Dublin Theatre Company), La Traviata (Glasthule Opera Festival), Love In Dublin (Fire and Ice Theatre Co. / Focus Theatre), Reunion (The New Theatre).
Lisa also continues to work as Lighting Designer/ Technician on such productions as Amour (PlayActing Theatre Productions and as Stage Manager with companies such as Classic Stage Ireland, Rose Upon The Rood, Dancemasters, The New Theatre, The Abbey School of Music and Drama, Bluepatch, Idir Mná, and Marsha Hunt.
She greatly enjoys her work and is grateful for the opportunities, inspiration and encouragement she has gained from her tutors and colleagues at ICFE.