Tuesday:
Sewing for beginners
Time:
6.00pm-7.15pm
(Please arrive 15 minutes early to set up your equipment)
Start: 
09.01.24
Duration:
 8 weeks (no class on the 13.02.24)
Fee:
 85 euro (It is CDETB policy that refunds are only issued if a course does not form.
Before booking, please see our terms and conditions page).
Notes:
You will need to bring your own sewing machine. Please only book a space if you can bring your own machine. There are not storage facilities in the college.
A list of basic equipment will be sent to you when you have booked. All courses are subject to a minimum number in order to proceed. In the event that a course is oversubscribed, places will be offered on a first-booked, first-served basis and a waiting list will then be created. You will be contacted in this event.
Description: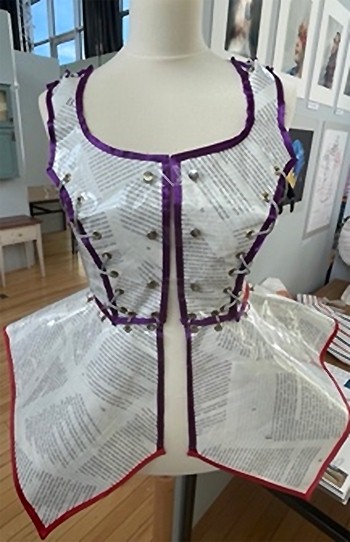 This class will give students the knowledge to confidently use a sewing machine to make well-finished tote bags, cushion covers, and simple garments.
Week 1 – Get to know your sewing machine: how to fill a bobbin, thread your machine, and sewing straight seams.
Week 2 – Sewing curved seams and how to use a seam ripper.
Week 3 – Sewing zips.
Project 1: Zipper pouch
*Zipper foot required: most machines come with this attachment, I will have a spare in class should it be needed.
Week 4 – Bias binding and sewing buttons.
Project 2: Tablet/iPad/Kindle pouch
*Buttonhole foot required: most machines come with this attachment, I will have a spare in class should it be needed.
Week 5 – the class will continue to sew project 2. Notes will be provided for week 5 and these notes will include patterns that students will choose from for their final projects. The topics covered in class will be: how to choose a pattern and understanding clothing.
Week 6, 7, & 8 – Final project, students will choose one of the following projects:
*Tote bag *Cushion Cover **Machine Caddy **Apron (With or without frills) ***Skirt (Gathered, circle or A-line)
Fabric scissors.
Thread.
½ metre of fabric for projects 1 and two (Fat quarters or recycled fabric will work for these projects).
Fabric for final project will be required, this will be determined based on the pattern selected by the student.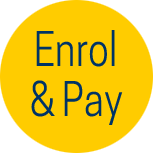 About your tutor: Shauna Maher (B.A.) Communications and Creative multimedia, (QQI L6) Costume design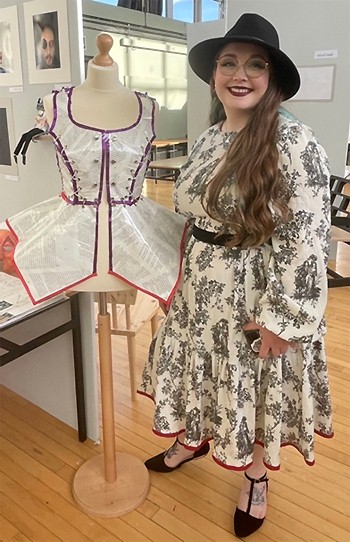 Shauna has a deep background in sewing, pattern drafting, needlework, and costume design. Her ethos is to be aware of the impact of textile manufacturing on the environment. She is a proponent of re-purposing second-hand clothes, deadstock fabric, and using all available sources to minimise waste.