Oil Painting for Beginners – paint a seascape in a day – Bookings closed
---
Saturday:
 Oil Painting for Beginners – paint a seascape in a day
Time:
10am-2pm
Start:
 26th March 2022
Fee:
 60 euro
Notes: 
All materials will be provided.
Description
Laoise will guide you through each stage that is needed to create your very own seascape painting in a day. She has chosen the concept of the sea/crashing waves, to allow you to learn some of the basics techniques of oil painting in this workshop. You will all take home your very own canvas, ready to hang on your wall, at the end of the workshop. It won't all be work though, as there will be a tea-break built into the day too.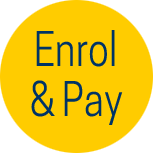 About your tutor: Laoise Nugent-Burke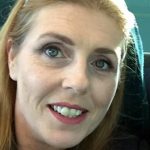 Laoise Nugent-Burke has been an artist and graphic designer for over 30 years. She works in many different mediums. Oils however will always be where her heart is. As an art tutor she encourages her students to express themselves and her aim is to give them the skills to do so. This class is a relaxed fun class where you can paint at your own pace and produce oil paintings unique to you. With over 10 years' experience teaching oil painting you will be in good hands with Laoise.
Painting by Laoise Nugent-Burke