Interior Home Painting Techniques – Bookings closed
---
Saturday:
Interior Home Painting Techniques
Time:
10am-2pm
Start:
 26th March 2022
Fee:
 50 euro
Notes:
All materials will be provided.
Description
Ciara will introduce you to a wide variety of paint finishes that will help you to create your own customised furnishings in your own home. Ciara has chosen a basic and simple wooden box (materials supplied), to help you learn some of the techniques of interior painting for the home. It won't all be work though, as there will be a tea-break built into the day too. Learning by doing will give you the confidence to style your home, your way, and at a fraction of the cost.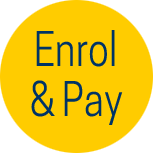 About your tutor: Ciara McGoldrick BA(Hons) Arts
Ciara McGoldrick is an artist, decorator, and interior painter from Dublin. She is an IADT Arts graduate and recipient of the Dock arts graduate award. Ciara has an extensive portfolio of work in Ireland and abroad. These include commercial and private projects, such as the reinstatement of the original stencil work in St. Aidan's Cathedral, Enniscorthy and Arnott's window displays. Ciara is a big believer in hands-on learning and encourages all her students to trust themselves, experiment, and have fun.