Spring Term, Public Speaking Skills for Work and Life –
THANK YOU! – BOOKINGS ARE NOW CLOSED FOR ALL COURSES.
---
Tuesday:
Public Speaking Skills for Work and Life
Time:
6.00-7.30pm
Start:
 18.01.22
Duration:
10 weeks (no class on 22.02.22).
Fee:
€100
Notes: All courses are subject to a minimum number in order to proceed. In the event that a course is oversubscribed, places will be offered on a first-booked, first-served basis and a waiting list will then be created. You will be contacted in this event. Please see the Night School welcome page for details on strategies to be offered in the event of Government-imposed Covid restrictions in January.
Description
Public speaking…it ties so many of us in knots. We know what we want to say but we often lack the skills and the confidence to present our truest and best selves in interview, on social media, in a meeting, or any one of the myriad of ways that we must often communicate publicly with others today. This ten-week course will give you a skillset to tackle any public situation that you may encounter with confidence…and even enjoyment. Each week you will gain knowledge and practice skills and techniques linked to posture, breathing, eye-contact, vocal intonation and so much more. You will rehearse in a safe and supportive environment and that next interview, meeting, presentation, or wedding speech will be a piece of cake.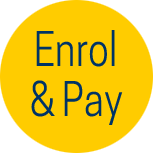 About your tutor: Aaron Lockhart B.A.(Performing Arts) M.A. (Theatre Studies)
Aaron is an experienced actor and has worked on both stage and screen over the last number of years. He has also appeared in a range of television programmes including Red Rock and Fair City. He is equally committed to helping others to learn and develop the skillset required to speak publicly in any scenario. Aaron's enthusiasm and knowledge are a perfect combination to support you as you develop the skills needed to present your authentic self with confidence in any public situation.