Inchicore College Open Day is Back
We are delighted to announce that we will be holding a real, in-person, on site Open Day on March 30th, 2022. Open day is one of the highlights of our college year and we can't wait.
Meet staff and chat about your course options.
Meet Students and hear first hand about ICFE.
Watch Performances, try out activities.
Talk to us about supports available.
See our buildings and facilities.
Apply and get your provisional offer on the day.
In the meantime, here's your chance to catch up on our on-line open day, which we held in January. As part of the day, we hosted a series of live talks and Q & A sessions with staff and students and they were a great success. Check out the videos below to view recordings of the live sessions.
And also, check out our video tour of the college to give you a preview of what you might find on a busy day at Inchicore College.
CLICK ON A THUMBNAIL BELOW TO WATCH THE VIDEOS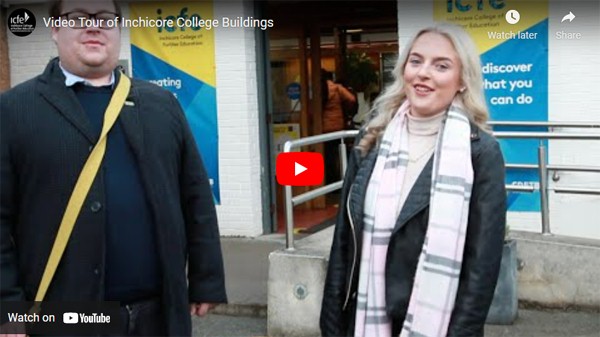 Video tour of the college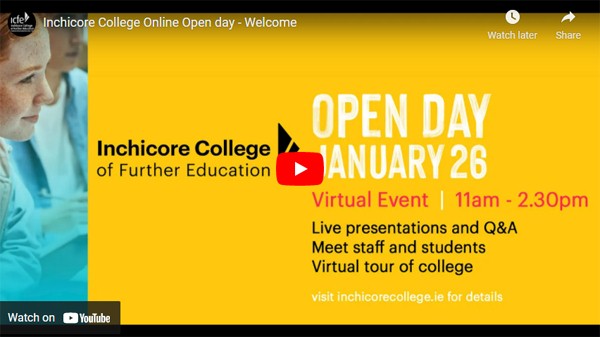 Welcome and Introduction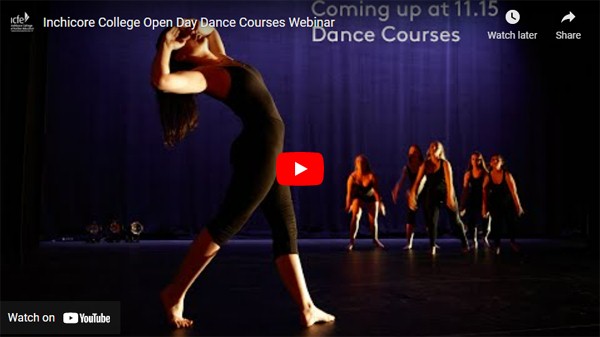 Dance Courses

Theatre Courses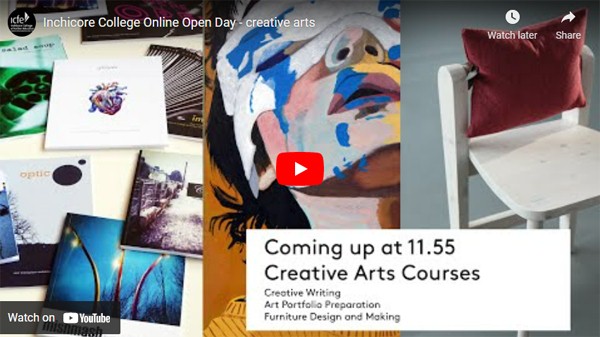 Creative Arts Courses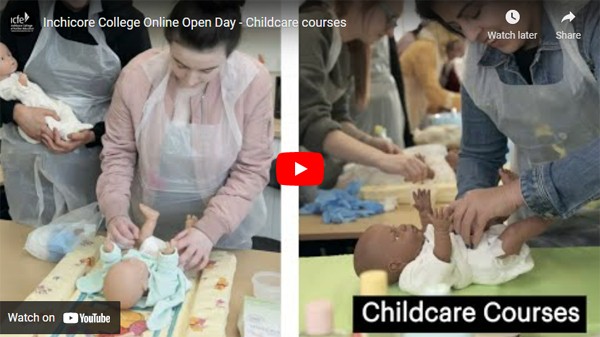 Childcare Courses

Healthcare and Nursing Courses

Psychology and Social Studies Courses

Sports and Fitness Courses

Business, Law and Computing Courses

Tourism Courses