Developing the Skills of Mindfulness for your Daily Life
---
Tuesday:
Developing the Skills of Mindfulness for your Daily Life
Time:
6.30-8.30pm
Start:
28.09.2021
Duration:
8 weeks (no class on the 26.10.21)
Fee:
105 euro
Notes:
Please bring a notebook and pen to capture any thoughts.
Description
Is your mind full? Are you mindful of your mind? Or do you have a habit of dwelling on either the past or the future?
Our eight week course on mindfulness-based living helps you to focus on enjoying the only time we really have, which is the present moment. This course will provide you with the tools that you need to develop a personal mindfulness-based practice that you can take forward with you, beyond this course, into the rest of your life.
This course is very structured and it is backed up by evidence-based research on mindfulness which shows that this practice can enhance physical and mental well-being. Each week is themed to ensure that you have opportunities to question, explore, reflect, and practice exercises in mindfulness with the support of the class and tutor. You will look at what mindfulness is, how we often create our own suffering, our attitudes, self-acceptance, and self-compassion. Between each session you will be given home practices to help you learn how to fully integrate mindfulness into your life.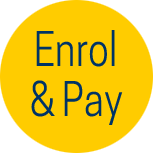 About your tutor: Jo O'Rourke, B.A. M.A. Dip art history
Jo has been practicing meditation and yoga for many years. She is a qualified yoga teacher and mindfulness teacher. While working within the Health Service she developed and delivered stress management programmes and mental health initiatives for workplaces and the community. Since 2015, she has studied and practiced mindfulness with the Mindfulness Association in Scotland. You will be in Jo's experienced, safe, and compassionate hands as you delve into building and integrating your own personal mindfulness practice into your life.