ICFE Celebrates World Mental Health Day 2021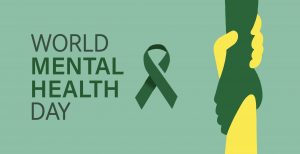 Let's celebrate WORLD MENTAL HEALTH DAY 2021 in Inchicore College on Thursday the 7th of October
 'Mental Health Care for All: Let's Make It a Reality! (World Health Organisation) through Connection & Reconnection.
Join in various Good Mental Health activities throughout the day!!
Live Wellbeing Webinar at 1pm

Join the guidance counsellor in conversation with
Bill Vaughan (Mental Health Ireland)
Michelle Stowe (Restorative Practice)
Annie Lavin (Relationship Coach)
on our Live Wellbeing Webinar at 1pm to hear how to make Mental Health Care a reality through self-connection with the self and reconnection with others.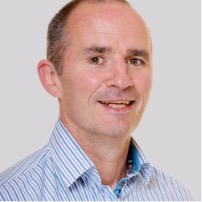 Bill Vaughan has been as a Development Officer in with Mental Health Ireland for 11 years. He is a trained counsellor but now focuses more on promoting positive mental. Bill is an experienced facilitator and has delivered many evidenced based programmes relating to mental health and self-care. Bill is married, has 3 grown boys and lives in Co Donegal.  For more information check out www.mentalhealthireland.ie
Michelle Stowe is a restorative practitioner, trainer, researcher and consultant. In her role as the director of Connect RP, she supports schools and colleges in growing a restorative culture that puts people and relationships at the heart of a learning community.  Michelle is also a lecturer on the Professional Masters in Education (PME) programme in Maynooth University.  She facilitates continuing professional development courses for teachers in Education Centres throughout the country. For more information, check out www.connectrp.ie
Annie Lavin aka The Relationship Coach is a Couples Therapist, Singles Coach, Relationship Skills Educator and Psychology lecturer.  Annie is committed to tackling stigma and promoting the creation and maintenance of healthy intimate relationships through psychology, counselling, coaching and education.  She is offers solution-focused short term therapy, relationship-skills workshops and online programs.   More about her services can be found here www.therelationshipcoach.ie.
For all enquiries contact the guidance counsellor at aideen.lyster@inchicore.cdetb.ie