Holistic studies – health and wellbeing – BOOKING IS CLOSED.
---
Tuesday:
 Holistic studies – health and wellbeing –
Booking is closed.
Time:
6.30pm-8.30pm
Start: **07.03.23** PLEASE NOTE THE START DATE
Duration:
 4 weeks (Finishes on 28.03.23)
Fee:
 55 euro  (It is CDETB policy that refunds are only issued if a course does not form. Inchicore college night school will adhere to all Government regulations concerning Covid-19. Please see our terms and conditions for additional information).
Notes:
All courses are subject to a minimum number in order to proceed. In the event that a course is oversubscribed, places will be offered on a first-booked, first-served basis and a waiting list will then be created. You will be contacted in this event.
Description:
This class is offered as part of Inchicore college's Progressive Education Program for the community. This 4 week course will offer a weekly workshop in the various aspects of true Well Being. Taking into account that our health and happiness are not solely about the physical health of the body alone. Our mental, emotional and physical state of being are all interconnected and influence each other – as well as many other contributing factors; our relationships, our home & work environments and unconscious habits & patterns. By learning daily practical tools such  as meditation, mindfulness, proper breathing and so much more; we can take a proactive role in true well -being and self development in every aspect of our lives.
Each week will give a 2 hour experiential workshop on such topics as:
The link between the Physical and Energetic anatomy
Remove stress through the understanding of how energies work
Meditation Module for Stress Release & Emotional Healing
Learn the purpose, applications and benefits of meditation and how it can help you in your daily life personally and professionally.
Yogic breathing for health and vitality
The daily practice known as SuperBrain Yoga
Discover how energy affects you physically, emotionally, mentally & spiritually
Simple but powerful techniques to keep emotionally calm and mentally clear in stressful situations/environments
The energetic approach to Healthy & Thriving Personal Relationships & productive, harmonious Professional Relationships
Well Being for the home, workplace and classroom.
You will receive a certificate of completion for specific  modules that can be used for personal development as well as ongoing professional training credits (Applicable to those in fields such as Education, Counselling, Childcare, Healthcare, Complementary Therapies and Public Relations to name a few)
The topics covered and techniques given can be applied in every aspect of daily life as well as professional settings.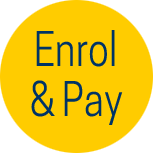 About your tutor:
Cara Chotiner is a highly regarded yoga tutor with over 25 years experience teaching. She tutors on some of the most prominent yoga training programs in Ireland.  Cara is an Assoc. certified Pranic Healer and licensed instructor for Ireland. She first trained in Pranic Healing in 1995 with the founder GrandMaster Choa Kok Sui and is one of the Teacher's very few 1st generation Pranic Healers practicing in Ireland today.