Fitness Bootcamp Basics – BOOKINGS CLOSE THIS WEEKEND (19th September)
---
Monday:
Fitness Bootcamp Basics
Time:
6.30-7.30pm
Start:
 20.09.2021
Duration:
10 weeks (no class on the 25.10.21)
Fee:
90 euro
Notes:
Please bring a yoga mat, wear comfortable sports clothing, non-slip trainers, and have some water, and a small towel with you.
Description
This class is aimed at anyone who wants to improve their basic fitness level in a fun and safe environment. Each week, you will work on your cardiovascular fitness, strength, stamina, and mobility to get you fitter than you've ever been before. You will work within your own limits and each exercise will have different options and levels. You pick what will work best and safest for your body. This hour is for you!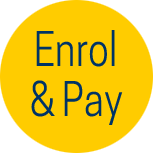 About your tutor: Kait Kirwan
Kait is an EQF Level 4 Group Fitness Instructor and Personal Trainer. She is an advocate for health and wellness for all ages. She loves the energy and connection of exercising together in a group environment. Kait has an enthusiastic and kind manner that will leave you feeling challenged and supported in class. Fitness is fun and you'll have plenty of that while moving, toning, and working on that fitness level with Kait!