Spring Term, DIY Home Repair –
THANK YOU! – BOOKINGS ARE NOW CLOSED FOR ALL COURSES.
---
Monday:
DIY Home Repair:
Time:
7.30pm-8.45pm
Start:
 17.01.22
Duration:
10 weeks (No class on 21.02.22)
Fee:
€100
Notes:
There will be a 20 euro charge for materials used and this is payable, online, before the first class. All courses are subject to a minimum number in order to proceed. In the event that a course is oversubscribed, places will be offered on a first-booked, first-served basis and a waiting list will then be created. You will be contacted in this event. Please see the Night School welcome page for details on strategies to be offered in the event of Government-imposed Covid restrictions in January.
Description
We are all spending so much more time in our homes these days and wouldn't it be great to feel confident about making small repairs in your home with confidence? This course is going to be a practical hands-on learning experience. Over the ten weeks you will have all your home repair questions addressed and you will have an opportunity to practice these skills under the experienced and watchful eye of your tutor. You will also be introduced to all of the essential health and safety aspects of home repair. You will discover and practice how to operate cordless and power tools with confidence. Wiring a plug and socket, or fitting a lock securely will be a piece of cake by the time you have finished this course.
You will also practice tile cutting, fitting a simple shelf, fitting skirting, and maybe even laminate flooring. As for the dreaded possibility of a water leak? Our plumbing basics will put you in control in your home. Never again, will there be mild panic when something goes awry. This course will ensure that you have the practical hands-on skills to cope with whatever is thrown at you!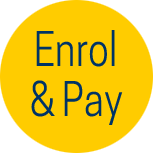 About your tutor: Eugene Ingle
You are going to be in the experienced and safe hands of Eugene Ingle. Eugene has been involved in nearly every aspect of the building trade over the last three decades. He has built a reputation within his profession because of his skill and attention to detail.
Eugene is a calm and patient teacher who has a love of sharing all aspects of his craft with men and women, alike. He has guided many students from novice to expert over his career. We are delighted that Eugene is going to be your guide on this journey and we know that you are in expert hands.