Spring term 2023, Recording your stories for family and friends – Booking is closed.
---
Monday:
 Recording your stories for family and friends –
Booking is closed.
Time:
6.30-8.00pm
Start:
 16.01.23 (Please note that this is the correct start date. There is an error on the flyer).
Duration:
 9 weeks (no class on the 06.02.23 and the 13.02.23)
Fee:
 110 euro (It is CDETB policy that refunds are only issued if a course does not form.
Before booking, please see our terms and conditions page).
Notes: All courses are subject to a minimum number in order to proceed. In the event that a course is oversubscribed, places will be offered on a first-booked, first-served basis and a waiting list will then be created. You will be contacted in this event.
Description
The art of storytelling is something the Irish are famous for and human voices tap into feelings and memories in a way that the written word can't capture. We each have our own story. These stories can live down through the generations. They keep us alive in our families' memories, now and after we have gone. They remind those that come after us, who we were and what mattered to us. There are a generation of people living in our community right now with stories to tell. Are you one of these people? Or, do you know a person with stories to tell? If so, then this course will help you to capture these stories and record them for posterity.
On this innovative course you will learn, step-by-step, how to capture these unique stories and record them easily. All you need for this course is a desire to share your stories. These stories might be childhood anecdotes, your favourite recipes, advice that needs to be shared with others. You will learn to ask the questions that draw out these stories, you will practice telling your stories, and by the end of the course you will have recorded them and created a CD with these stories to share with family and friends. So, come along and be part of something truly magical.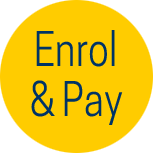 About your tutor: Patricia Baker, B.A. (Hons) M.A. (Hons)
Patricia is an experienced radio documentary maker and runs her own production company, Curious Broadcast. She has received funding for over thirty projects and she has been shortlisted for several awards. These include the IMRO Radio Awards, 2020 and the International Hearsay Audio Festival, 2020. She has many areas of interest and these include environmental issues, history, and the Arts.
Patricia has run many training programmes to help people develop the skills required for successful broadcasting. She has been a guest lecturer in many institutions, including Maynooth University and Limerick School of Art and Design.
Patricia is passionate about recording and honouring the history of each individual who wants to share their story. Patricia believes that every person has a story worth recording and she wants to demystify the process so that people are empowered to tell their story and to know that it matters. You will be in very safe hands with Patricia!