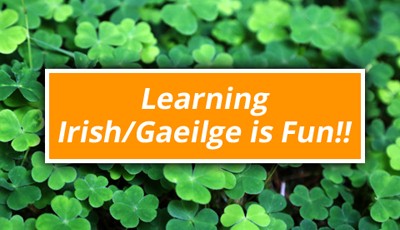 Spring term 2023, Irish for beginners – Booking is closed for this course
---
Tuesday:  Irish for beginners – Booking is closed for this course
Time: 7.00pm-8.30pm
Start: 10.01.23
Duration: 10 weeks (no class on the 14.02.23)
Fee: 110 euro  (It is CDETB policy that refunds are only issued if a course does not form. Before booking, please see our terms and conditions page).
Notes: All courses are subject to a minimum number in order to proceed. In the event that a course is oversubscribed, places will be offered on a first-booked, first-served basis and a waiting list will then be created. You will be contacted in this event.
Description:
Would you like to learn our first national language?
Maybe, you never had the opportunity to learn it in the first place, maybe you were put off by the Modh coinníollach rule, maybe your children are learning it in school and you would like to support them, or maybe you want to be able to talk in Irish when you're abroad without others knowing what you are saying… whatever your reason, it is a beautiful language and you deserve the opportunity to learn it in a relaxed environment. Grace will align the work with the Irish taught in primary schools and this means that this ten-week course will give you that opportunity to learn and speak basic Irish in pairs, small groups, and through fun tasks. Bring along a friend, or make new cairde this Spring.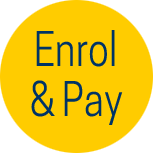 About your tutor: Grace Kenny
Grace Kenny is a primary school teacher currently working in Dublin 8 who is passionate about the Irish language. As well as studying Irish as part of her primary degree, she has spent several years working for Irish colleges in the Summer and believes that Irish needs to be spoken in a fun environment so that people fall in love with their national language. As a primary school teacher, she knows all the building blocks of Irish within the curriculum and if you want to support your child with their Irish and pick some up yourself – this is the course for you. Equally, you may just want to learn the basics for yourself, and this course can help with that too.
Grace also has a Masters in holistic education, and she believes in the learner feeling safe, confident, and having fun as the first port of call because this allows learning to develop successfully. You will work in pairs, small groups, and as a whole class to learn how to chat confidently with each other.
Each week, she will cover the basic daily life language topics of family, friends, talking about yourself, your hobbies, talents/skills, work, eating out, and so much more. Grammar will be integrated into the classes but don't think about this as a stumbling block but as a way to help you communicate with others in one of our three national languages.