Spring term 2023, Card-making papercrafts – Booking is closed.
---
Monday: Card-making papercrafts
Time: 7.00 pm-8.30pm
Start: 09.01.23
Duration: 10 weeks (no class on the 06.02.23 and 13.02.23)
Fee: 110 euro  Materials fee: 15 euro, payable in cash, to the tutor on the first night of the course. (It is CDETB policy that refunds are only issued if a course does not form. Before booking, please see our terms and conditions page).
Notes: All courses are subject to a minimum number in order to proceed. In the event that a course is oversubscribed, places will be offered on a first-booked, first-served basis and a waiting list will then be created. You will be contacted in this event.
Description:
Stop spending crazy amounts of money on cards in shops. Learn how to make unique cards that will have personal meaning to your family and friends. Cardmaking is creative and relaxing. You will enjoy every aspect of this course.
Week One: Introduction to card making, including familiarisation with materials, tools and sources of material. Ideas to encourage recycling. Kit for two basic cards to complete in class.
Week Two: Gate fold cards, layering and matting – general birthday cards.
Week Three: Easel cards – Valentine Cards / wedding / anniversary.
Week Four: Cards for women – birthday / Mother's Day.
Week Five: Cards for men – birthday / Father's Day.
Week Six: Cards for kids / new baby cards.
Week Seven: Stamping: Easter cards /sympathy cards.
Week Eight: Pop up boxes – open theme.
Week Nine: Exploding Boxes.
Week Ten: Complete outstanding projects and divide up remaining material.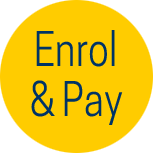 About your tutor: Fiona Farrell
Fiona has been making cards and doing paper-craft for over 30 years. She has taught card making at Adult Education classes since 2004. Fiona aims to incorporate 'waste' card to encourage recycling and will use old cards, packaging and wrapping paper, for example, in some of the projects. Previous students have been amazed at how they can produce professionally looking cards and how relaxing and therapeutic they found the process. Each week there will be a theme and new technique demonstrated. There will be two projects to work on during the class which can be finished at home or at the next class as the student chooses. If any of the students have other crafting skills (knitting, crochet, painting etc.) I can show them how to incorporate these into their card making.