"At the time I was considering going back to college to study a degree in art and had heard from a few different people that the portfolio course in Inchicore was the one to go for if I was serious about getting accepted. From day one the tutors had us thinking and approaching projects like they do in college. It was definitely challenging at the beginning because they really pushed us to create work outside of our comfort zones but by the end it was amazing to see the difference and just how much my art had improved.
The tutors were all so friendly and because they all come from an art background they understood exactly what the colleges were looking for.  I was accepted into NCAD, which was my first choice on my CAO list and thanks to the course in Inchicore I didn't find the workload or projects daunting in first year because we had already been working in a very similar way. The course was also invaluable in teaching me to approach art in my own way and develop ways of exploring ideas that I still use in projects i'm doing at the moment. Honestly my only regret about the course is that I had to leave once I graduated. I made such great friends while I was there and everyone was so nice, it was really an amazing experience and I can't recommend them enough."
Sabrina Dunne (Sabrina progressed to NCAD to study Fine Art Textile Art and Artifact)
---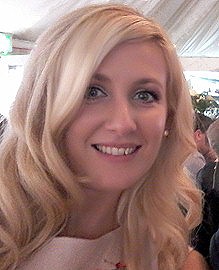 "The college as a whole was so welcoming, from the tutors to the staff in the canteen.
The tutors were so encouraging and supportive, and I really feel they invested a lot of extra time and energy in helping me progress and succeed on completing the course.
It was great to be in a creative and positive environment, gaining new friendships with like minded people."
Emma Hopkins (Emma gained a place in IADT)